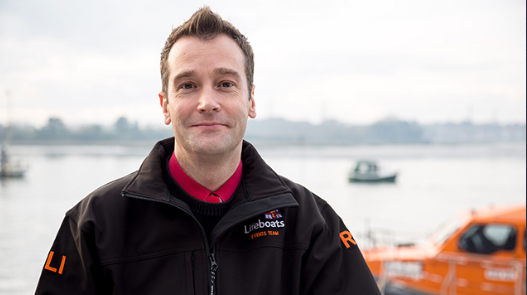 Jon Payne has a broad experience in project and event management. 
He was Event Logistics Manager for the RNLI's National Events Team, working primarily on the planning, implementation, and delivery of lifeboat naming ceremonies around the coast of the UK and Ireland, but also undertaking exhibition, conference, and awards ceremony work. As Chief Executive of Throckmorton Estates, he was responsible for the inaugural Throckmorton Literary Festival held at Coughton Court, Warwickshire - this included programme planning, logistical arrangements for visiting authors, implementing ticketing systems, organising catering, and associated PA, marquee, health and safety, and compliance matters. In 2017, he managed Bradford Cathedral's first ever 'Last Night of the Proms' concert, an enormously successful event, with a packed cathedral, that is to be repeated in future years. He approaches event management with enthusiasm, and is highly organised and meticulous in his planning and delivery of events. He enjoys working as part of a wider team and the satisfaction of delivering events on time, on budget, and to the brief he is given. 
His project management experience was gained through his work for Birmingham Youth Music Action Zone (part of the National Foundation for Youth Music). This role involved the delivery of at least forty educational/community music projects each year - each of which required careful planning, close liaison with funding and delivery partners, and post-project evaluation. His work on creating systems and processes to streamline this work earned him acclaim, as did his design of detailed evaluation processes to ensure funders' money was being used to provide best value in the places where it was most needed. 
Above all, it is Jon's ability to catch a client's 'vision' from the outset, carefully design the route to project/event delivery, and his great attention to detail that is acknowledged and respected by those who have worked with him. Please do get in touch with Jon to discuss your ideas - he's happy to help and advise at any stage of your process.